Use Cases
Scenario-based Data Collection and Annotation Enable Smart Applications
3D Point Cloud Bounding Boxes
Simultaneous three-view annotation
3D and 2D fusion annotation
Smooth, fine-tuned annotation
Precisely identifying vehicles, pedestrians, and barriers, these annotations aid autonomous driving systems in accurate trajectory forecasting, allowing for optimized path planning, speed regulation, and evasive maneuvers.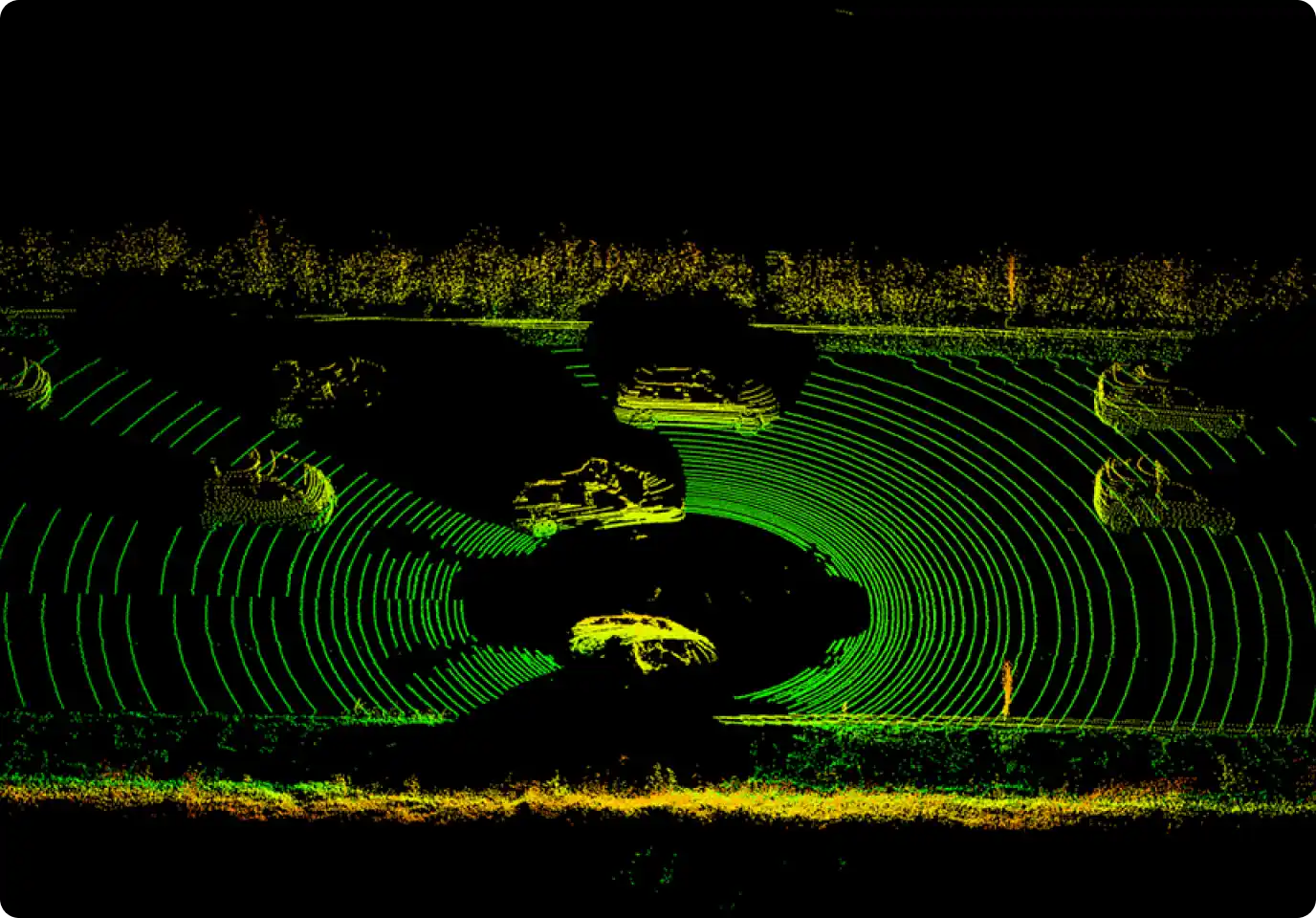 3D Point Cloud Segmentation
Multiple segmentation modes (hand-painted, bounding box, polygon, cuboid, focus, filter, etc.)
Fusion operations, including region merging and separation
These annotations deliver 3D sensing for autonomous driving, facilitating real-time surveillance, precise route planning, speed regulation, and evasive maneuvers, ensuring safer and more efficient navigation and decision-making.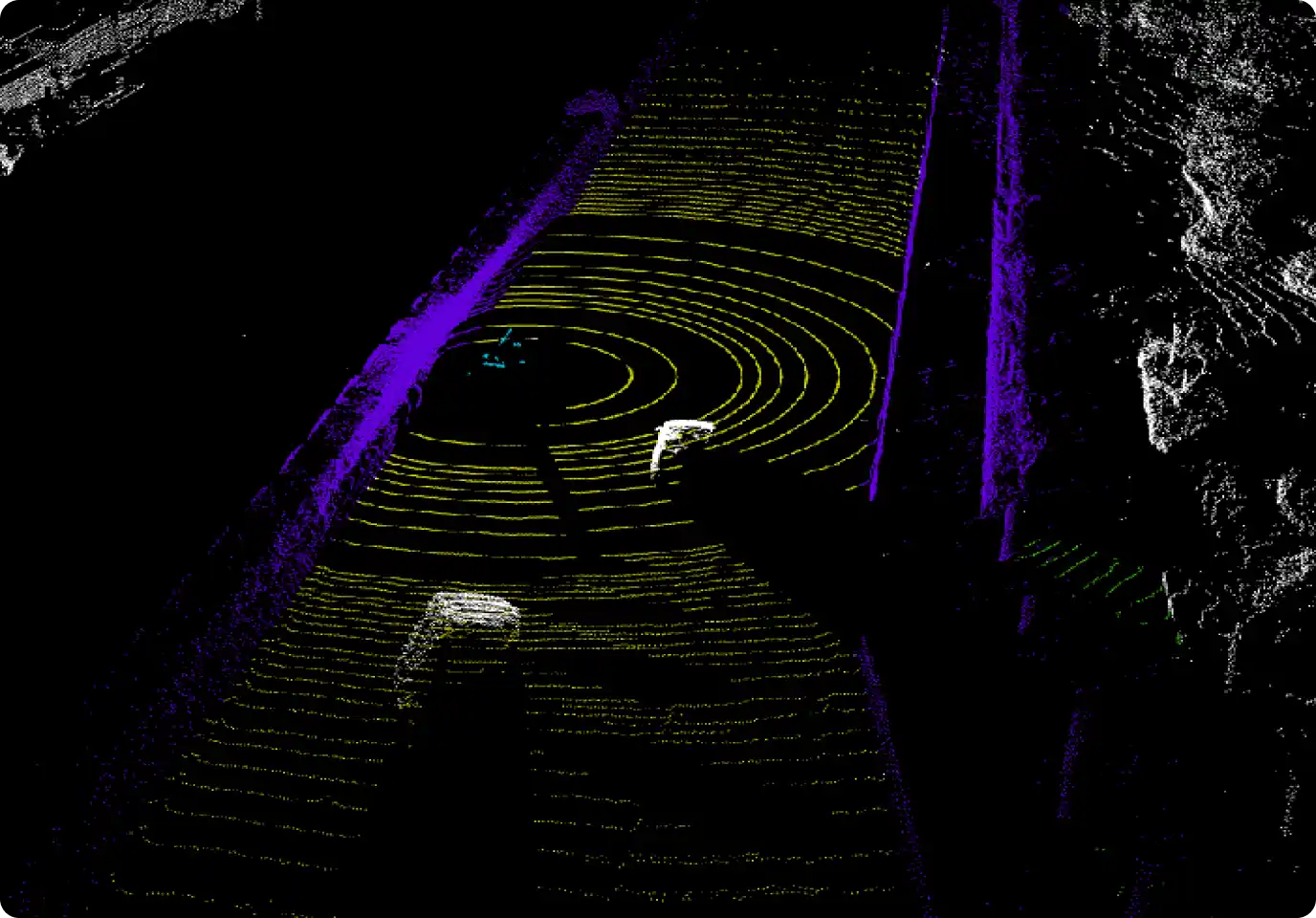 Vehicle Detection
Bounding box
Polygon
Vehicle attributes
Precisely detecting vehicle location, shape, and attributes, these annotations provide essential data like distance, relative position, type, and speed for autonomous driving systems. This aids in real-time road awareness, driving decision optimization, and traffic accident prevention.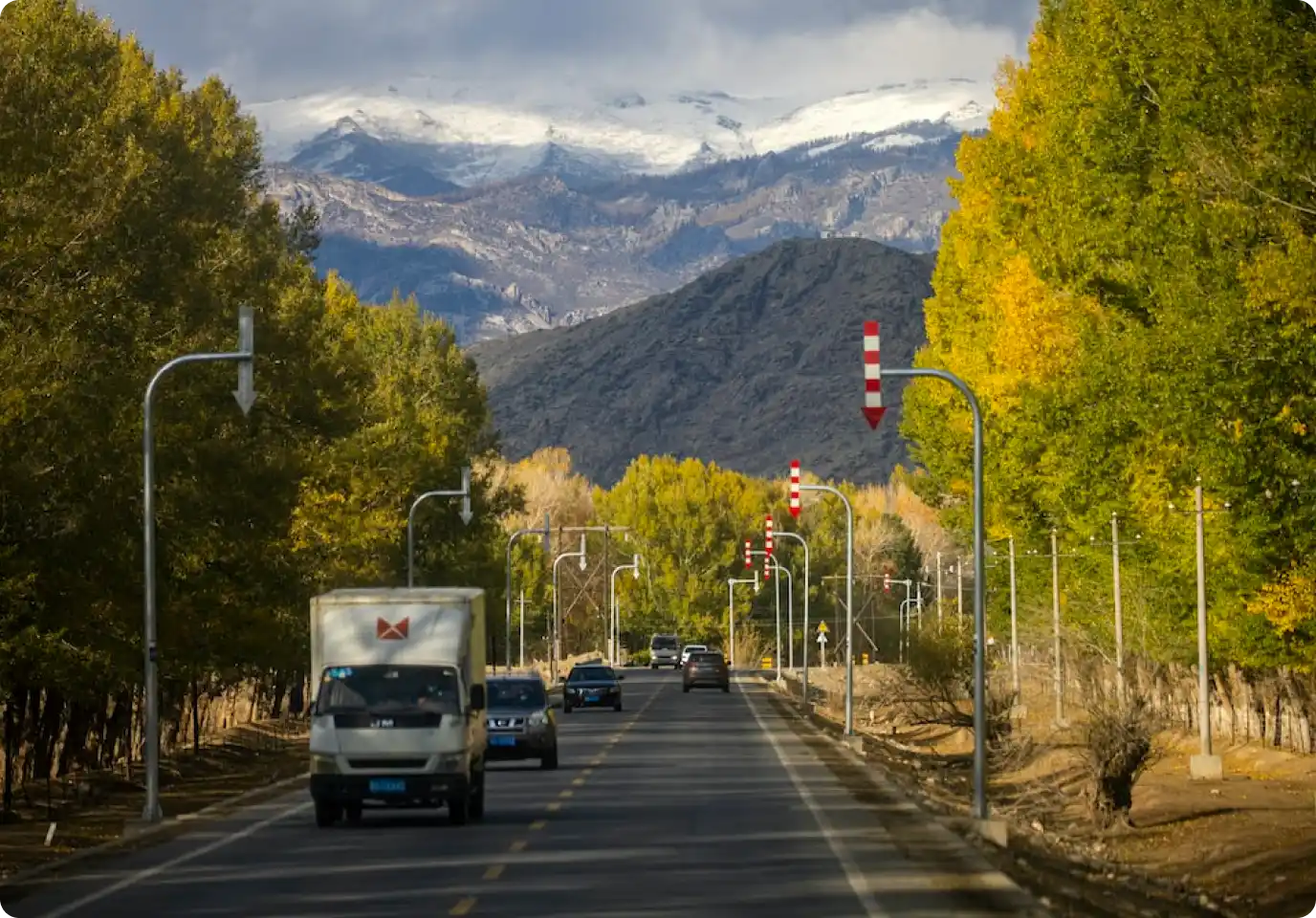 Lane Line Detection
Point
Polyline
Classification
These annotations improve autonomous driving accuracy and safety by effectively discerning road conditions, facilitating optimal route planning, speed control, obstacle evasion, and informed decision-making for seamless, secure navigation.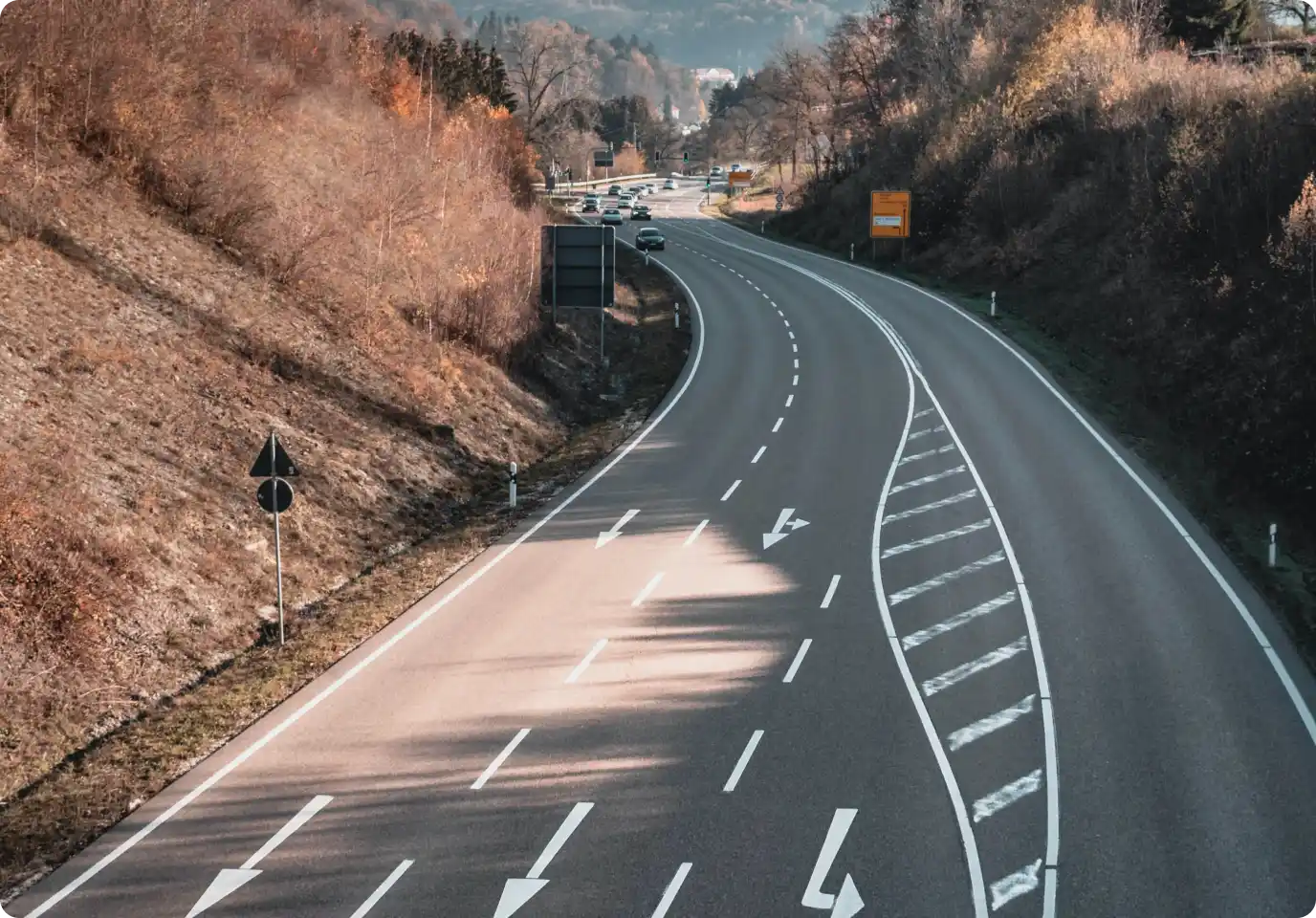 Drivable Area Annotation
Semantic segmentation
Instance segmentation
These annotations accurately detect road boundaries and optimize route planning, ensuring precise navigation and safe driving decisions.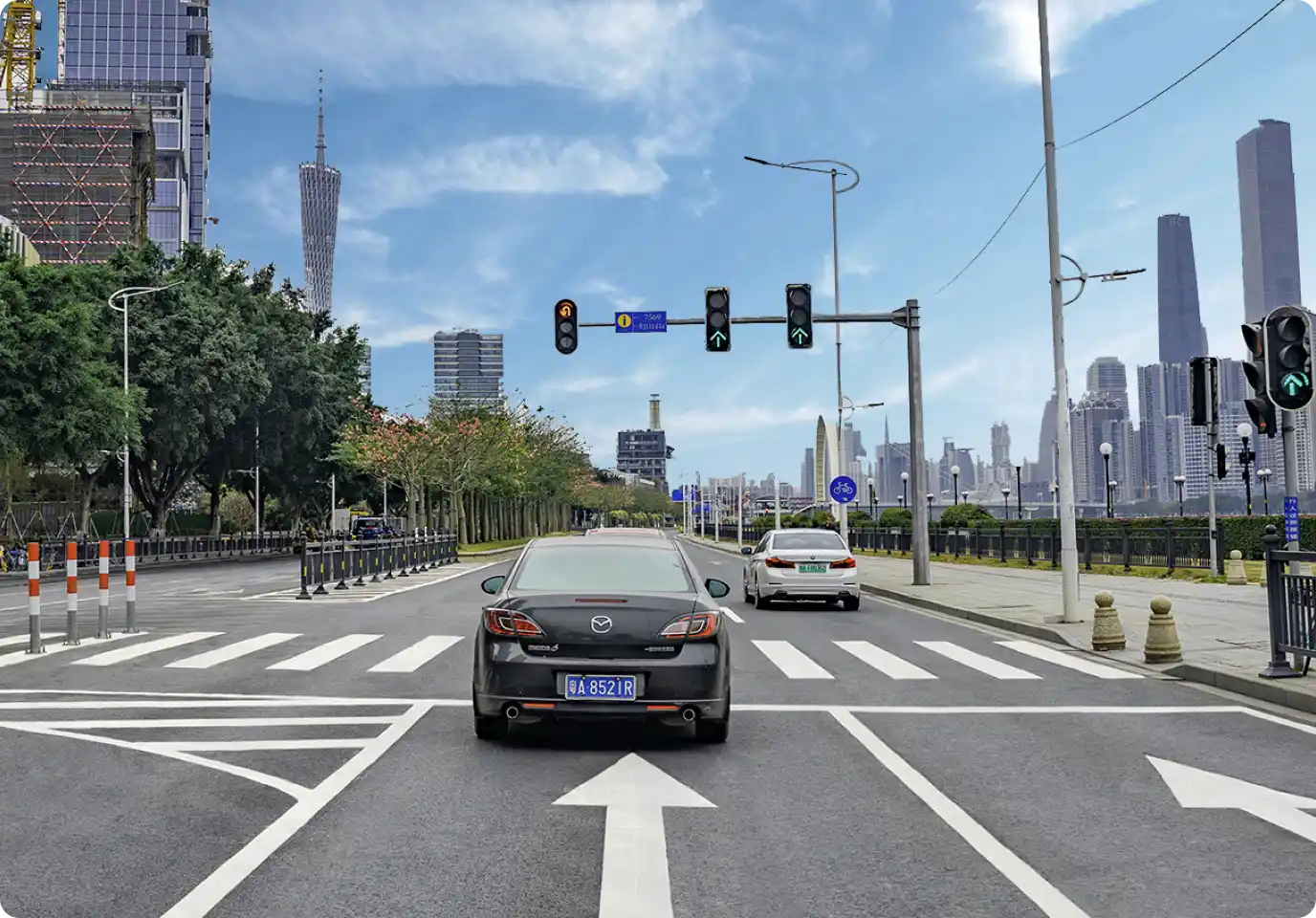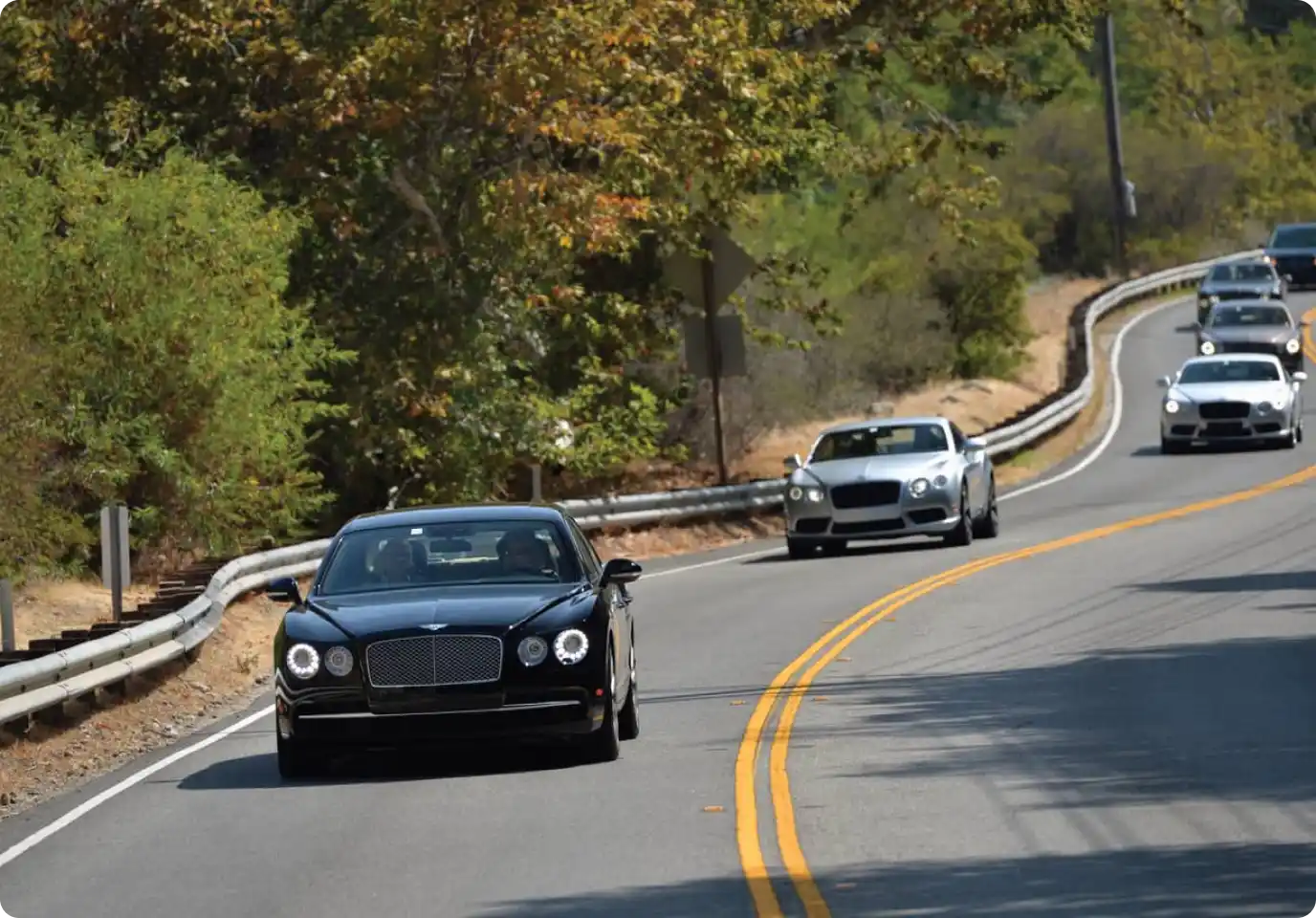 Traffic Sign Recognition
OCR
Polygon
Relationship annotation
These annotations discern traffic sign text, shapes, and relationships, enabling autonomous vehicles to adhere to traffic rules and make accurate driving decisions.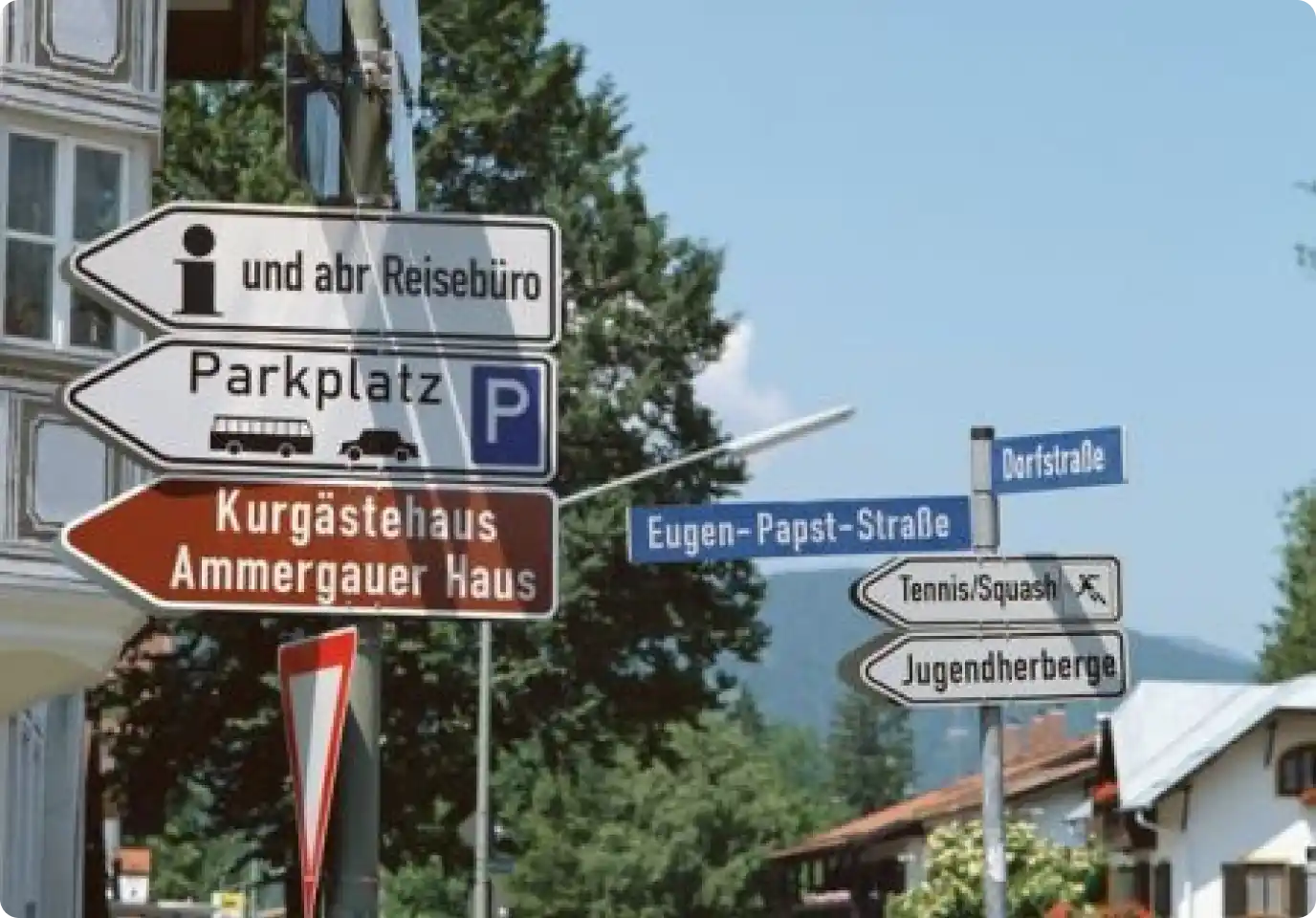 Tracking ID
Bounding box
Classification
These annotations identify and track objects, helping autonomous driving systems avoid obstacles and make correct driving decisions in various road environments.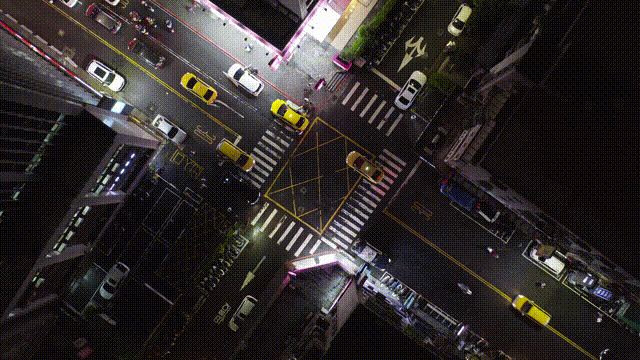 In-Vehicle Face & Behavior
Key points
Behavior classification
These annotations monitor driver attention and predict actions, ensuring overall safety and timely intervention.
In-Vehicle Audio Annotation
Converting speech to text, audio transcription enables voice command recognition and more responsive decision-making.
Our Partners
Collaboration with Global AI Industries, Universities and Organizations Dataset
To provide you with our best quality datasets.
One-stop AI Data Solution
Start with Our Comprehensive AI Data Services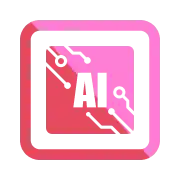 Professional
Rich data accumulation in typical AI industry and application scenarios, combined with solid understanding of AI data requirement.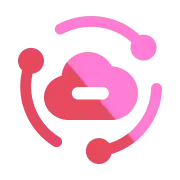 Platform
Our AI data platform can flexibly support public cloud and private cloud deployment and operation.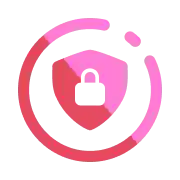 Security
Complying with ISO/IEC 27001 and GDPR, we have successful experiences with customers on security data service.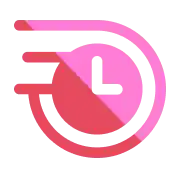 Agile
Support fast & low-cost AI PoC, with efficient iterations among scenario analysis, algorithm optimization and dataset customization.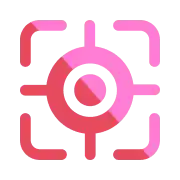 Customized
Completed data toolset and templates, supporting fast customization according to customers' personalized requirements.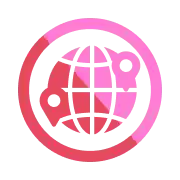 Global
Network coverage more than 40 countries, providing data collection and annotation service for multilingual language, landmark, and so on.
Any further information, please contact us.